Read about the activities that we at Desh Apnayen engaged in during the year 2020-21.
---
The year 2020 started on a high for us owing to the great response we received for the two-stage ACTIZEN Contest from students across India. The COVID pandemic forced schools to close their doors and yet, many of our partner schools started or renewed the Desh Apnayen ACTIZENS' Club, online.
While others were not able to form the Club, they still took part, enthusiastically, in the weekly activities that we sent – based on a different theme every month.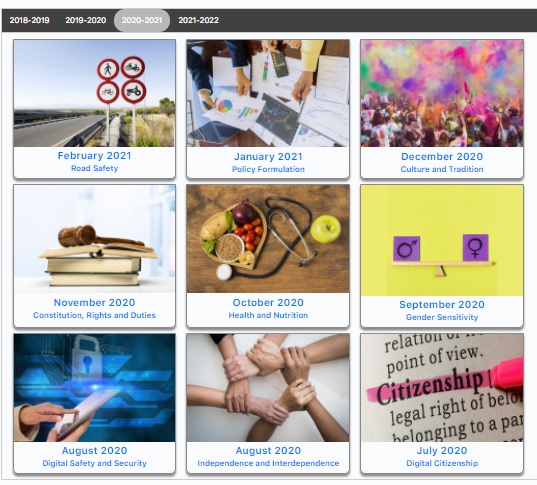 Last year, we introduced new initiatives. These included online inter-school contests on certain days of national and international importance.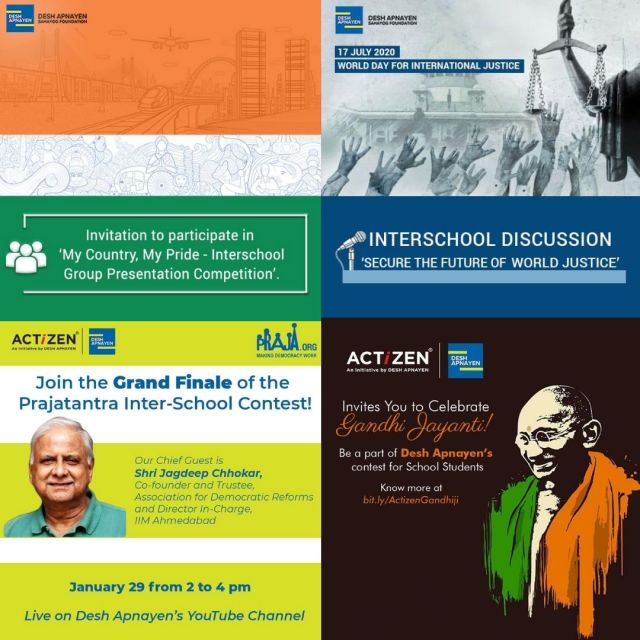 We also organised workshops for principals and teachers on Gandhian Leadership and sessions for students on diverse topics including child rights, democracy, food, meditation and mental health.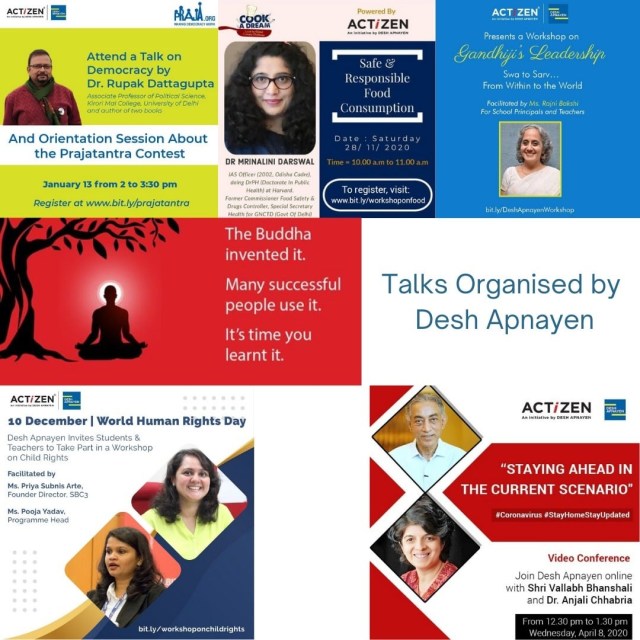 We are heartened to learn that by participating in the activities that we put together, students became more aware and also created awareness on important social issues among friends and family.
We invite you to watch the Annual Desh Apnayen Awards Ceremony 2020-21 here:
We will end this post with some great news: Desh Apnayen will soon begin working with 79 government schools in association with Directorate of Education and SCERT Goa.
A big thank you to all the principals, teachers, students and parents for their support and love for the ACTIZEN movement. We hope to create many more ACTIZENS – alert, informed and active citizens – in the near future.