'My Country, My Pride – Interschool Group Presentation Competition'
An Online Contest for School Students
India will be celebrating its 74th Independence Day on 15th August 2020. At Desh Apnayen, the Independence Day is also the Day of National Importance for the month of August. On this occasion, Desh Apnayen is happy to provide a platform to students from across India to share their vision for an India of their dreams.
The online competition 'My Country, My Pride' is a 'Group Presentation' competition. It will be held on 13th August 2020 from 2 pm to around 4 pm. You can watch it live here
The Chief Guest and Judge for the event will be Mr. Mohandas Pai, a Padma Shri Awardee and former CFO and Board Member at Infosys. He is also one of India's most prolific angel investors and the co-founder of Akshaya Patra, the world's largest midday meal program
As part of the contest, a team of four students per school will get a chance to make a 5-minute presentation covering
A comparison of India with one country of their choice on a parameter of their choice.
Ideas on how India could fare much better on the selected parameter.
How the students can achieve this as ACTIZENS (alert, informed and active citizens).
Zonal round list with time slotS
Schools Qualified for Grand Finale
DCM Presidency School, Ludhiana, Punjab

East West Model School, Burdwan, West Bengal.

TetraHedron Residential School Huzurabad, Karimnagar, Telangana.

The Velammal International School, Ponneri, Chennai, Tamilnadu.

Diamond Jubilee High School , Mumbai, Maharashtra.

St. Mary's High School SSC , Mumbai , Maharashtra.

St. John's Universal School, Mumbai, Maharashtra.

Dasmesh Public School, Kotkapura, Kotkapura, Punjab.

Sri Ramakrishna, Visakhapatnam, Andhra Pradesh.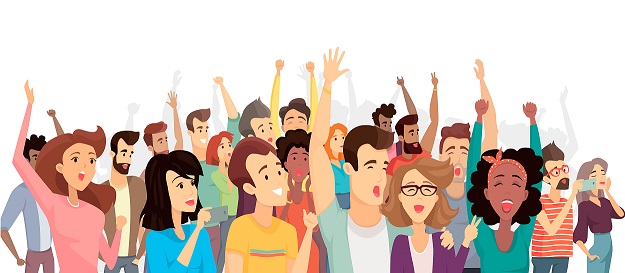 Winner  – DCM Presidency School, Ludhiana, Punjab
1st Runner up  – Diamond Jubilee High School, Mumbai
2nd Runner up – East West Model School, Burdwan, West Bengal
Viewer Choice Awards
East West Model School, Burdwan, West Bengal – 1329 votes
Dasmesh Public School, Kotkapura, Punjab – 998 votes