2022 marks exactly 30 years since I started my formal journey in civic engagement. Like many journeys in the civic space, mine also began with an external catalyst. I had lost dear friends to a horrendous car accident on the Bangalore-Chennai highway, which took their unborn daughter and orphaned their three-year-old son. The unnecessary loss had a searing impact on me, perhaps because I was carrying my then-unborn daughter. Although I always had an itch to involve myself in social activism, this incident moved me enough to want to do something – anything – to improve road safety. Luckily, some like-minded citizens felt the same urge, and we jumped into the fray, rather naively but full of goodwill and energy.
In 1992, we launched a public charitable trust called Nagarik, with the tagline 'For Safer Roads'. This was my first experience working in a formal civil society organisation, and it was a steep learning curve to rally teams and create meaningful impact. In the end, Nagarik collapsed because we could not sustain a momentum of citizen interest and involvement. But this early failure left me with a strong understanding of what could be done better the next time. I realised that social change requires collective action, where citizens are inspired to actively become part of the solution. It was a humbling experience but a crucial one for my personal journey, aligning with the need for mutual accountability between civil society, state, and markets.
Given the complex societal problems of contemporary India, we need all three sectors -Samaaj, Sarkaar, and Bazaar, i.e. Society, State, and Markets – to work in tandem and with mutual respect, as I have highlighted in my book, Samaaj, Sarkaar, Bazaar – A Citizen-first Approach. However, many citizens do not believe in their own power. They act as innocent consumers of a sometimes-rapacious market. They believe they bear no responsibility in governance and should benefit from it without co-creating the good governance they crave.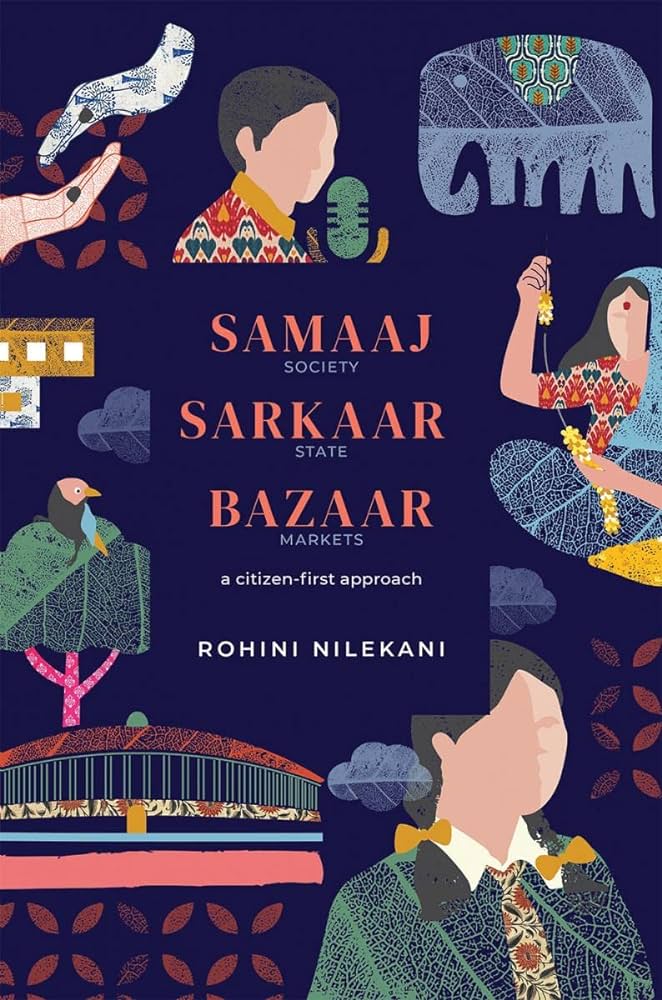 Through many of my field visits, I have often heard citizens complain about garbage on their streets, the rise in corruption, or the state of their neighbourhood parks and public facilities. In frustration, they say, "This is the government's job, the municipality's work. They just don't do it!" There is often little self-reflection on the role of the citizen to prevent the problem from snowballing beyond the state's capacity to resolve it. Everyone would benefit if citizens stopped littering, took collective action against bribes, or created local committees to care for parks. Citizens can participate in public consultations on draft legislation and give feedback to improve policies and laws. But they must go beyond this to invest in deeper conversations with parliamentarians and state legislators – our lawmakers. Engaging more substantively on how better laws can lead to a better society and demanding that elected representatives involve citizens more in law-making are critical. More such democratic participation is needed in shaping all policies and laws that affect people's lives.
---
There is a natural limit to what the state can do. It is almost impossible for activities of the state to effectively solve the problem of the last citizen, or what we refer to as the first mile. When citizens wait for the state to solve their problems, they lose their sense of agency; they feel helpless and hopeless. There is an urgent need for a shift in our thinking. The strength of our democracy depends on an active and engaged citizenry.
---
Fortunately, we have a long tradition of social movements, and even today, thousands of civil society organisations in India actively focus on inclusion and empowerment. At the same time, it is important to stress here that the work of Samaaj is not the work of a few organisations alone. While CSOs energise and enable Samaaj, ordinary people, volunteers from every nook and cranny of the country, are the real bedrock of society.
An active Samaaj implies a civil society that is engaged and participatory. It takes on the agency and responsibility of co-creating good governance with the state and holding markets accountable to the people they serve. It also thinks aloud about how its own choices affect the planet. As I describe in my book, citizens can work together to identify issues and collaborate with local government on solutions.
We must start having conversations about how do we see ourselves as citizens first. How do we see ourselves not just as consumers or subjects of the state, but as active participants in society? We must work to make our society better for everyone, whether that means just doing something within your building, house, neighbourhood, city, or for the whole country. So, just that flip from realising you're not a subject, you're not a customer, you are a human being and a citizen first – once these layers are understood, it becomes easier to do the work which strengthens Samaaj.
---
To the young people in our country, I say (1) Cultivate empathy, (2) Stay curious, (3) Stay connected, understand all the connections, (4) Stay committed, and (5) Always participate.
---
All of us know things around us are not right. Some children may wonder, "Oh, why are we wasting water?" Some other young person may say, "Oh, what about our rights of expression?" Some other young people may be interested in other environmental issues. Please learn more about what you care about and are passionate about and want to change, and then think, talk to your elders, talk to your friend, "How can I participate in making real change?" Participate with humility, participate without judgment, and participate with self-reflection.
---
"In every community, there is work to be done. In every nation, there are wounds to heal. In every heart, there is the power to do it."
Marianne Williamson
---
---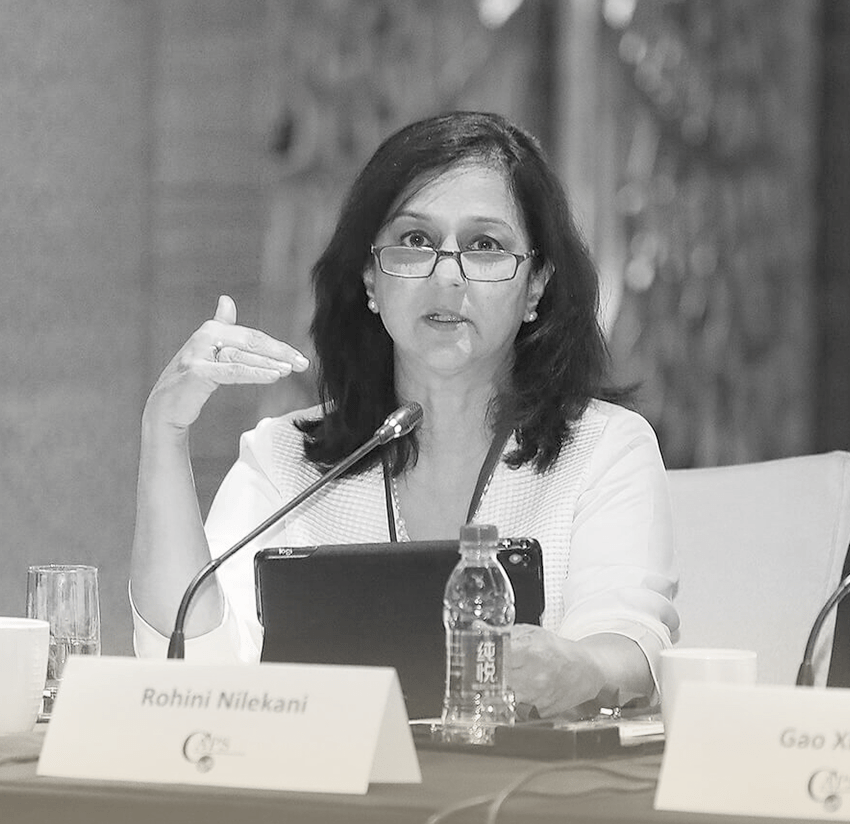 Ms. Rohini Nilekani is an author and philanthropist and has been a strong influence in the Indian social sector over the past three decades. Her philanthropic work spans different sectors of Indian civil society. She founded Arghyam, a foundation for sustainable water and sanitation, and co-founded Pratham Books, nonprofit enabling access to reading for millions of children. Currently, she is the Chairperson of Rohini Nilekani Philanthropies and a Co-founder and Director of EkStep, a nonprofit education platform. Ms. Nilekani and her husband, Mr. Nandan Nilekani, are signatories to the Giving Pledge, pledging to give away half of their wealth to philanthropy.

Her latest book, 'Samaaj, Sarkaar, Bazaar – A Citizen-first Approach', is a self-published, Creative Commons-licensed book. You can read it for free here.
---